2019 WORKSHOP INFORMATION

SEPTEMBER 2019
Key to Luminous Paintings (part of THE GOOD ART EVENT)
Dates: September 25, 2019 - Registration now open!
Workshop fee: $120 (includes workshop & full luncheon)
Location: Fredericksburg, TX
This masterclass-style workshop is open to artists of all levels, and non-artists as well.
Note: this workshop will conclude in time for the kickoff of the Good Art Event Plein Air Painting Event (judged by Layne).

Download the workshop details to learn more.
Space is limited, reserve your spot now!
JANUARY 2019

PAINTING DRAMATIC CLOUDS & SKIES
Dates: January 18-20, 2019 - FULL! (There's always room for you in my online course)

Times: Friday 1-5pm, Saturday & Sunday 9am-4pm
Workshop fee: $370
Location: Conroe Art League Gallery (near Houston, TX) - 127 Simonton St., Conroe, TX 77301
(Please note - this is not a plein air workshop - all sessions will be conducted indoors.)
Register here: Conroe Art League
This in-person painting workshop will help artists develop a good understanding of how to plan and execute cloudscape paintings.
Since cloudscapes pose unique challenges, we'll start the workshop by developing an understanding of clouds and how they behave.

We'll begin the painting process with an underpainting that will be the foundation for your final piece. On top of this, we'll start our process of layering color.

Throughout the workshop, I'll share my step-by-step working methods, showing you how to achieve fresh, bright color in your cloudscapes, while avoiding muddy mixtures. I'll also demonstrate the effects of hard and soft edges to create believable clouds.

We'll also cover:

using reference photos
the need for a strong composition & strong focal point
the various ways to start a cloudscape painting
Join the early bird notification list for upcoming workshops:
You will also receive regular emails about all things art, including things I think you might like. You can unsubscribe any time. I will protect your details in accordance with my Privacy Policy.

Your Instructor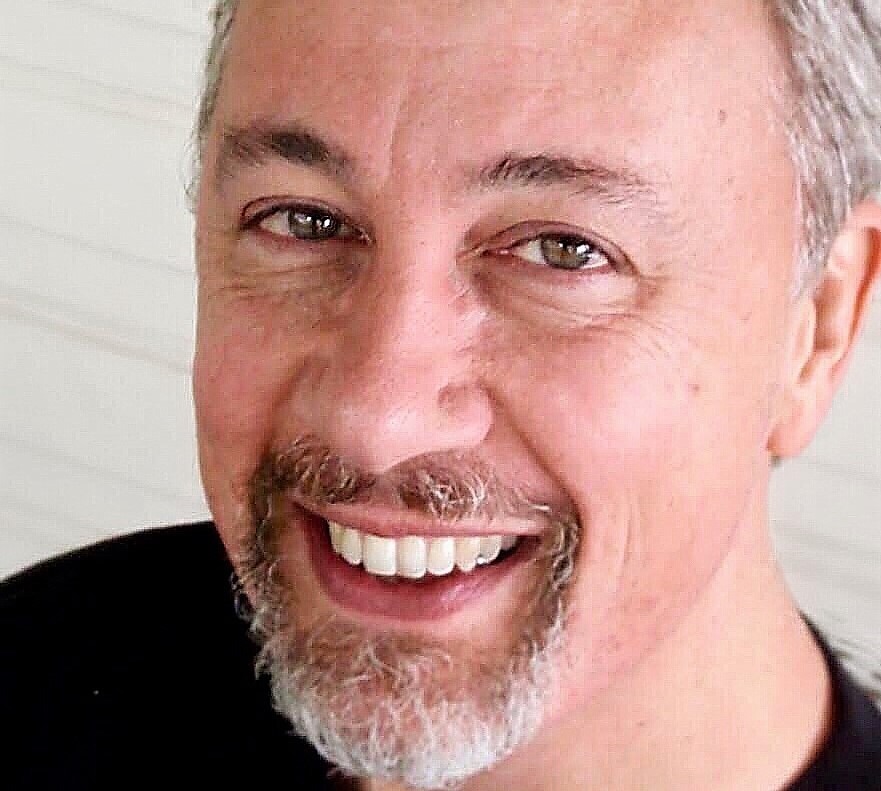 With almost 700 students in his online courses and more than a quarter million followers on social media, Layne Johnson is a popular artist and painting instructor. His oil paintings also hang in multiple private and corporate collections around the world.
An award winning lifelong painter and professional artist, Layne's art career includes graphic designer, illustrator, children's book artist and fine art painter. These days he's best known for his expansive and dramatic cloudscapes.

Layne's paintings have been described as a blend of Luminism and Classical Realism with a touch of American Impressionism. His work is available at The Good Art Company in Fredericksburg, Texas, and Dutch Art Gallery in Dallas, Texas.
Frequently Asked Questions
Who is the workshop for?
This workshop is most appropriate for intermediate and advanced painters working in oils or acrylics.
Does the workshop include personal feedback from Layne?
Yes, Layne will provide student feedback during this live in-person workshop.
What supplies will I need?
You'll receive a complete list of recommended supplies, including paint colors, mediums and painting surfaces. (If you're more comfortable working in acrylics, you can certainly use those instead of oils. You'll just need to change supplies that don't apply to acrylics.)