A step-by-step process for painting an
impressive cloudscape

painting clouds like you've always wanted!

If you're wondering... How do I even start? What colors should I use? Which brush works best for what? How do I make my clouds look the way I want?
This course is for you!
If you've watched my videos on Instagram and wished they were longer so you could learn more, this course is for you!
Join me in my studio and follow along while I demystify clouds and share the magic of painting a cloudscape.
By the end of this course, you'll have a cloudscape painting of your own, and new skills you can apply to painting other landscapes. Plus the confidence to paint your next cloudscape!
What you can expect in this online course:

Virtual, self-paced painting sessions in my art studio
Step-by-step process showing one of the the ways I paint clouds (and landscapes)
Video lessons that are broken down into bite-sized chunks (almost 4 hours in total)
An easy, no pressure pace; rewind and rewatch each lesson as often as you like
LIFETIME access to online lessons, wherever you are, as long as you have internet
And to tie it all together, beautiful music to listen to while you paint
Plus a no-risk money back guarantee

I hope you'll join me!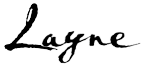 p.s. While I paint in oils, yes you CAN also use acrylics in this course. See the FAQ section below for more information.

Don't just take my word for it, here's what other artists have to say about Painting Dramatic Clouds, from beginners to experienced painters:

"I love clouds and wanted to learn to paint them better. I feel I took my cloud-painting up to the next level by taking your class. I plan to do a second painting on the same reference photo to see if I can improve on the first. Thanks so much for sharing your expertise."
—Eileen S.

"I really have learned a lot of things that I know I'll use from now on in every painting I do. I loved seeing the ENTIRE process of how you complete a painting, from the block in to the final touches! Thank you for the wonderful course, it's definitely improved my painting and I look forward to the next one."
—Mitchell Z.

"I have taken several online courses to improve my painting but this one is the best by far in teaching me new techniques. I feel so much more confident now when I pick up my brush - and I have reviewed the course several times. I'm sure I will continue to learn from it.
Thanks so much for your time and effort! When is the next one? Let's GO!"
—Judy R.

"The course really helped me learn new techniques and manage color and blending! I improved so much!"
—Giselle

"An online course for painting is something that never occurred to me, but it was exactly what I needed. This was also my first painting lesson since I started painting 4 years ago. Your teachings (from Instagram to the course) have been really useful, and I'm thankful for that.
Thanks again, I'll enroll in any other course you might open."

—Martin G.


"Do not hesitate to take a painting lesson from Layne! Not only does he have the knowledge but he also has the ability to articulate the lesson in bite-size pieces so you are able to have a very successful painting at the end of it all. It was a complete joy to learn from Layne Johnson.
Whether you are a beginner or an advanced painter you will learn a lot at your own pace with an exceptional professional artist!"
—Judy A.

"I'm really enjoying your "Painting Dramatic Clouds" video course. I'm working on a small 5x7 study just to feel out the technique and will then do a 9x12 or 18x24. Great instructional teaching and I encourage you to do more of these.

For others considering this course, if you enjoy Layne's paintings and techniques, then sign up for this course. It's really awesome and professionally done."
—Trey K.


"Every year I try to learn something new. I have zero painting experience so your class is the first class of instruction I've ever signed up for. Before I started my painting I wanted to do a 'dry run' and watched the videos to get an understanding of what to do. (Phenomenal by the way.)
This format has been great, super easy to navigate."
—Michael B.

"Mr. Layne's class is so peaceful and educational. My work shall change because of his clear instruction.
I felt like I was in art class and my instructor was painting with me. The music was perfect."
—Donna A.

"I think you are the best cloud/sky/landscape artist out there. Your instructional videos are thorough. I appreciate that you offer so much detailed information. I find that I watch a video once or twice before I actually do it. There is so much to learn. Thank you!"
—Joy C.

"Thank you Layne, for sharing your knowledge and allowing me to watch you paint. I have learnt so much and I am so happy with the end result, my painting even looks like a dramatic cloud :-) I will use your shared information all the time, and it's so easy that I can watch the video at anytime. :-) "
—Tamra Z.
Course Curriculum
Orientation: welcome - start here!
Available in days
days after you enroll
Let's get started!
Available in days
days after you enroll
Beginning the cloud & landscape
Available in days
days after you enroll
Your Instructor: Layne Johnson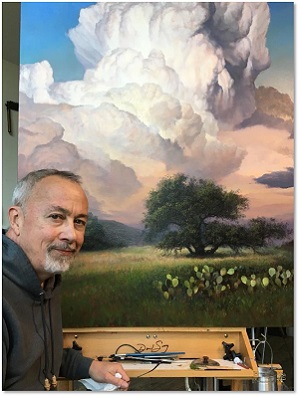 With more than 200,000 followers on Instagram, Layne Johnson is a highly sought after artist and painting instructor. An award winning lifelong painter and professional artist, Layne's art career includes graphic designer, illustrator, children's book artist and fine art painter. These days he's best known for his expansive and dramatic cloudscapes.
Layne's paintings have been described as a blend of Luminism and Classical Realism with a touch of American Impressionism. His work is available at The Good Art Company in Fredericksburg, TX, and Dutch Art Gallery in Dallas, TX. He's also a member of Oil Painters of America, National Oil & Acrylic Painters' Society, and Artists of Texas.
"Layne Johnson, has returned to his fine art roots in a series of staggeringly breathtaking cloudscapes... There are few artists today who can capture a landscape as does Layne Johnson."
− Art Aesthetics Magazine
Frequently Asked Questions
When does the course start and finish?
You'll have access to the complete course as soon as you enroll. No waiting! Since this is a completely self-paced online course - you decide when you start painting and when you finish. You can login 24x7x365 (forever!) and watch or rewatch any of the lessons - all at your own convenience and your own pace.
How much time do I need to complete the course?
Since everyone works at a different pace, there's not a specific one-size-fits-all answer. You can complete the course as fast or as slow as you like - it's entirely up to you how quickly you want to paint. And of course, you can go through the lessons as often as you'd like. The course includes almost 4 hours of video lessons. Each lesson is broken down into bite-sized chunks ranging from less than 2 minutes to a little over 40 minutes. You can space the course out over several weeks or binge it in one weekend if that's your thing!
How long do I have access to the course?
Does "forever" sound good? After enrolling, you have unlimited access to this course for as long as you like - including any future course updates.
What if I'm unhappy with the course?
It's so important to me that this course provides value for you! If you are unsatisfied with your purchase, contact us in the first 30 days and we'll give you a full refund. I'm confident, though, if you follow through with the lessons you will understand clouds and how to paint them a bit better. Remember, getting better as a painter takes time, patience and most importantly, lots and lots of practice.
Who is the course best for?
This course is perfect for any artist who wants to learn how to paint clouds; oil or acrylic painters, or artists who want to try oils. This course is best for someone with painting experience.
What's the best way to approach the course?
A number of students have found it beneficial to watch the lessons first, before they start painting. Some have painted a small study before proceeding to the larger canvas. But it's completely up to you.
Is there homework required?
No, this is a completely self-paced course. No homework required!
I'm not in the US, can I take this course?
Yes, as long as you have internet access. That's the wonderful part of an online course - you can fit it into your schedule, you don't have to work around mine. And no travel!
I'm an acrylic painter – can I take this course too?
Absolutely! If you're more comfortable working in acrylics (I worked in acrylics for many years), you can certainly use those instead. You'll just need to remember that acrylics dry much faster than oils and adjust your approach. Much of the content applies to both oils and acrylics. I've also included a couple short bonus videos inside the course for acrylic painters.
What kind of supplies will I need?
I'll provide you a complete list of recommended supplies, including paint colors, mediums and painting surfaces. If you're more comfortable working in acrylics, you can certainly use those instead of oils. You'll just need to change some of the supplies that don't apply to acrylics. The paint colors are available in both oils and acrylics (or you can mix your own).
Can I download the content / videos?
All the PDFs are downloadable and printable. Videos are not downloadable, but you'll have access to them forever!
Does the course include personal feedback from Layne?
No, unfortunately that's just not feasible with the number of students in this self-paced, online course. At some point in the future, I may offer a limited number of critiques as an option for existing students. If that's something you're interested in, be sure to include that in your feedback when you finish the course.